EPU Flooring - Flexible Floor Coating
TRILFOR EP25 is a two part 100% solid epoxy resin priming system.It is suitable for priming concrete surfaces prior to the application of any of the triflor range of resin based floor toppings.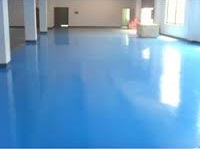 TRIFLOR EPU is an EPU based floor coating for indoor applications, based on the time-tested hybrid chemistry of epoxy and urethane. It has excellent adhesion over primed and sealed surfaces and offers excellent chemical and abrasion resistance. It is one of the hardest wearing top coat.