Epoxy-Mortars-Coving & Concrete-Repairs
Epoxy-Mortars-Coving & Concrete-Repairs
---
Epoxy Mortar is a high-performance cementitious material, Tri Polarcon Pvt Ltd is an epoxy mortar service contractor that installs epoxy mortar floors. If an unbalanced or crack working surface is slowing your operations, epoxy mortar can convey a positive return on investment by restoring your floor back to a smooth working surface that will handle impacts much better than your older concrete or epoxy floor.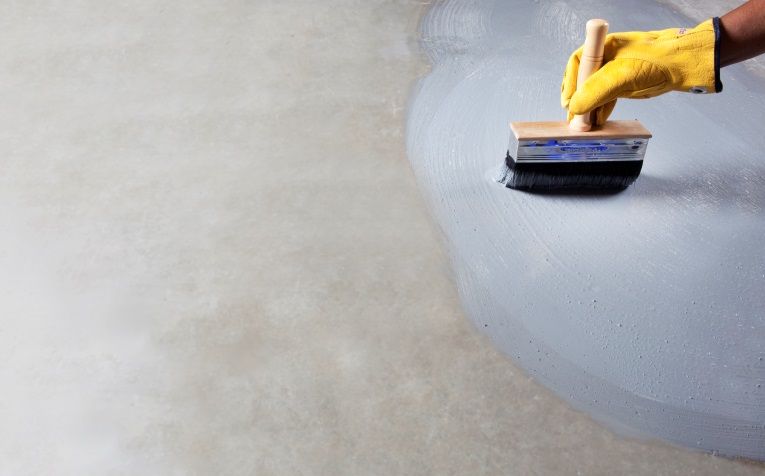 TRILFOR EP25 is a two part 100% solid epoxy resin priming system.It is suitable for priming concrete surfaces prior to the application of any of the triflor range of resin based floor toppings. The long-term durability of the applied TRIFLOR EP25 is dependent on the adhesive bond achieved between the flooring material and substrate. It is most important therefore, that substrate surfaces are correctly prepared prior to application.
ADVANTAGES
• It has low viscosity with maximum penetration, soaking into the capillary pores.
• It also strengthens the top layer of substrate.
• It has excellent adhesion to metal and concrete substrate.
• It is compatible with subsequent Epoxy and Polyurethane Top Coats.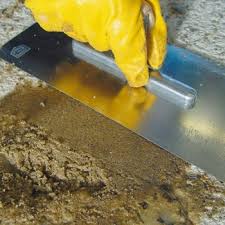 A three component, solvent free, epoxy resin based patching mortar and screed for industrial floors subject to heavy traffic. Triflor EPFILL is a trowel finished screed applied in layers between 5 - 40mm thick.
Uses
Triflor EPFILL is particularly suitable for use on concrete substrates where high impact and mechanical resistance is required in the following areas:
• Repairing of pothole, expansion joint, dummy and construction joint.
• Food preparation areas
• Dairy manufacturing and processing plants
• Pulp and paper industry
• Chemical processing areas
• Garages and engineering workshops
• Warehouses, loading bays, ramps
. Advantages
• Solvent free, non tainting •,
• High impact resistance
• Excellent resistance to abrasion
• Good chemical resistance
• Excellent adhesion to cement
based substrates
• Range of colors available
• Good non-slip properties
• Suitable as a screed between 5 - 40mm thick per application
• Impermeable to liquids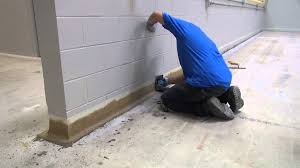 Triflor cove is a 3-part epoxy based high strength mortar that forms an bacterial resistant, chemical & abrasion resistant coving in the juncture of wall & floor as well as between wall to wall.
Ideally suited for application in sterile areas for hygiene. It can be laid in varying dimensions like 100mm x 100 mm , 75mmx100 mm which is suitable for wall to floor junction and generally 25 mm x 25mm for wall to wall pencil coving. Overcoating with epoxy coating/topping is mandatory to achieve aesthetic appeal & also to obtain hygienic environment.
Features & Benefits:-
Easily applied as a bacterial resistant coving with a coloured antibacterial overcoating system Has excellent abrasion and chemical resistance, with a medium resistance for impact at higher thickness of application Can also be used for small repairs to concrete floor in sterile areas Seamless, dust free, hygienic and non-slip surface High early strength, hence floor can be used quickly.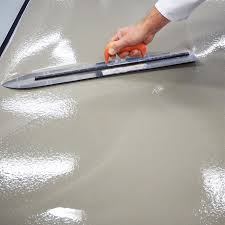 TRIFLOR CUL is a rapid setting cementitious underlayment for repairing concrete before application of polymer coatings, linings, or flooring. Based on the latest concrete technology and high quality raw materials, this one component underlayment allows for rapid repair of concrete defects before application of epoxy, vinyl ester or polyester materials. It includes an integral corrosion inhibitor, yielding a long lasting high strength, durable concrete repair Typical Uses
• Patching of concrete to be topped with polymer coating or floor
• Sloping of concrete for use under polymer coating or floor
• Concrete slabs on grade
• Elevated concrete slabs
• Concrete tanks
• Concrete trenches
• Equipment foundation repairs & modifications
Advantages
• High Early Compressive Strength
• Allows for rapid repair of concrete before application of polymer coating or floor systems
• Excellent Workability
• Excellent bond to concrete substrates
• Easy mixing and placement
• Easy to use; just add water and mix
• High Strength in less than 2 hours
• Economical
• Shrinkage compensated
• Can be applied to damp surfaces